Has your roof experienced some damage after a heavy storm? Is your roof leaking? Is your chimney old and in desparate need of repair?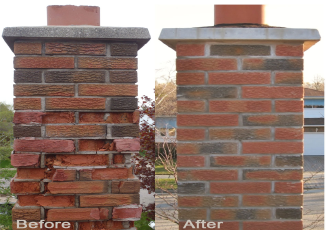 Roof Repair
Just because your roof is leaking doesn't mean you need a new roof. Often times it can be simply repaired at minimal cost. The tricky part is identifying the leak because there are a lot of ways water can travel before it starts dripping inside. Water is very efficient at traveling. It can travel down rafters and through siding.
With over 25 years experience you can rest assured that Osborne's Roofing & Siding will find and fix your leak.
Chimney Repair
Chimney's can be a source of leaks, and can also be dangerous as they age and become brittle. At Osborne's Roofing & Siding we have over 25 years of repairing chimneys.
Please Check our other Roofing Services: